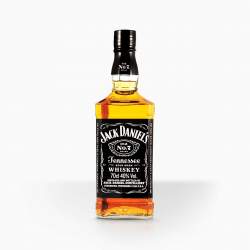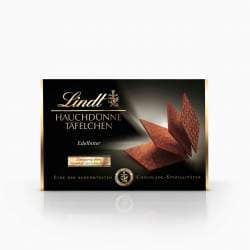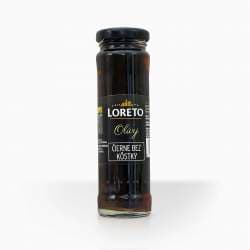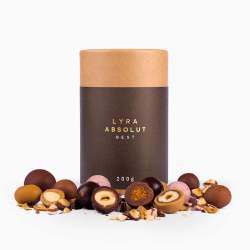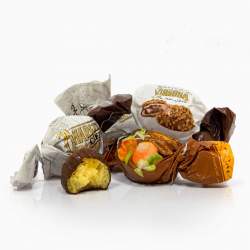 Gift Basket "Black Jack"
Tax included
/ Orders placed after 13:00 (GMT +2) will not be processed until the next business day.
By buying this product you can collect up to 114 loyalty points.
Your cart will total 114 points that can be converted into a voucher of €5.70.
The gift hamper full of delicious flavors contains:
Whiskey Jack Daniel's — Jack Daniels Old No. 7 is a popular brand of American whiskey, made from corn, barley and rye, filtered several times through coal, which gives this whiskey its characteristic softness.
Volume: 0,7l; Alcohol content: 40%; Manufacturer: USA.
Laima "Extra Dark Chocolate Assortment" 215g — a collection of fine pralines with a selection of flavors wrapped in quality 70% dark chocolate hidden in an elegant package — 1 pack.
Rubio potato chips "Black Truffle" — soft crunchy potato chips with an unconventional truffle flavor — 1 pack.
Goldkenn candies "Jack Daniels" tin 130g — Swiss dark chocolate filled with fine chocolate cream containing Jack Daniels whiskey — 1 pack.
Jack Daniel's sauce "Smooth Original" 260g — traditional Jack Daniel's sauce prepared from whiskey is with its rich caramel taste a great addition to any barbecue — 1 piece.
Goldkenn chocolate "Jack Daniels" 100g — premium Swiss chocolate with whiskey Jack Daniels is a refined symbol of luxury, ingenuity and a captivating combination of chocolate and whiskey — 1 piece.
Goldkenn chocolate bars "Jack Daniels" 124g — bars of Swiss milk chocolate filled with Jack Daniels whiskey — 1 pack.
Lindt Thins Dark 125g — delicious slices with an intense taste of dark chocolate melting on the tongue like a sweet film. Tones of roasted beans, nutmeg or peeled sunflower seeds will play with your taste buds — 1 pack.
Niederegger pralines "Black and White" 100g — top marzipan from Niederegger mixed with pieces of dark or white chocolate and drizzled with dark chocolate — 1 pack.
Loreto pitted black olives 142ml — Spanish olives of extra quality coming from the heart of Andalusia — 1 pack.
Lyre dragees "Absolut Best" 200g — selection of dragees products including Absolut Almonds, Caramel, Hazelnuts, Hazelnuts Dark and Physalis. A mixture of milk and dark chocolate in combination with a mixture of nuts — 1 pack.
Niederegger "Mannersache Whiskey Cola" 50g — truffle bar with cola and whiskey flavor — 1 pack.
Virginia Italian Amaretti Pastry — Traditional Italian amaretti pastry prepared from flour, apricot kernels and egg whites — 1 piece.
Venchi candies "Cubotto Chocaviar 75%" — dark chocolate candies will taste all the senses before you taste them. The ingenious appearance and the unprecedented chocolate caviar, decorating the surface of each praline, are a feast for all the senses — 4 pieces.
All the sweets and drinks are placed in a beautifully decorated gift hamper with a bow decoration on delivery.
Delivery of the order by GLS courier is usually the next working day after the order is picked up (does not apply to Saturdays, Sundays and public holidays).
Orders placed before 13:00 (GMT + 2) will be picked up by GLS courier on the same day.
Orders placed after 13:00 (GMT + 2) will be picked up by GLS courier the following day.
Customers who bought this product also bought:
16 other products in the same category: