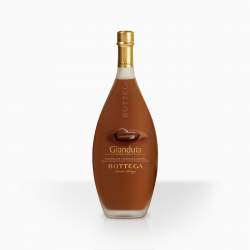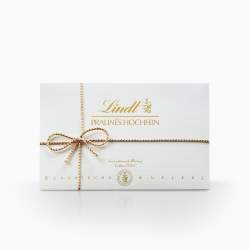 Gift Basket "Chocolate mood"
Tax included
/ Orders placed after 13:00 (GMT +2) will not be processed until the next business day.
By buying this product you can collect up to 99 loyalty points.
Your cart will total 99 points that can be converted into a voucher of €4.95.
There are moments when chocolate and only chocolate will do. If this is the case, pay attention to the gift basket we offer. It would completely grant your wish, treating you with a variety of different combinations of chocolate flavours.
The gift hamper full of delicious flavors contains:
Bottega "Nero" Liquor — liquor with an elegant harmony of combination: best grappa from Veneto and dark chocolate, with hints of cream and creamy aftertaste.
Volume: 0,7L; Strength: 15%; Producer: Distilleria Bottega, Italy.
 
Niederegger "Marzipan Drinking Chocolate" 250g — extra taste variety of the favourite chocolate drink with almond flavour and a unique full-bodied taste of marzipan – 1 pack.
 
Niederegger sweets "Mousse au Chocolat with Marzipan" 112g — a delightful combination of luscious marzipan and delicate chocolate mousse, covered with dark classic chocolate. Irresistible composition of highest quality marzipan pralines – 1 pack.
Niederegger marzipan "Marzipanerie" 182g — a beautiful set of sweets in chocolate with complex marzipan flavours, where the classic taste of marzipan is complemented by notes of orange, coffee, pineapple, liquor and Armagnac – 1 pack.
Niedergger marzipan "Marzipanbrot Cranberry" 75g — classic marzipan filling with cranberry jam and dark chocolate coating. The perfect balance of sweet, sharp and spicy bitterness – 1 piece.
Niedergger nougat sweets "Nougat Sahne" 50g — soothing tones of roasted hazelnuts pleasantly complement the creamy taste with light notes of cocoa, creating a vibrant, distinctive taste of this creamy nougat wrapped in beautiful modern packaging – 1 pack.
Niederegger marzipan stick "Amarena Cherry" 40g — distinctive blend of almond and Amarena bitter cherry flavors, supplemented by a touch of alcohol and dark coating of the chocolate stick – 1 piece.
Lindt sweets "Hochfein Pralines" 200g — assorted sweets covered with white, milk or dark Swiss chocolate will brighten up your day with a diverse composition of carefully balanced flavours. These include noble nougat, marzipan, truffle, almond cream and crunchy pieces of different nuts. Everything that offers unforgettable flavour and aristocratic taste – 1 pack.
Lindt sweets "Fioretto Marzipan" — a gentle marzipan filling, coated in Swiss milk chocolate with crunchy pieces of puffed rice and roasted hazelnuts – 4 pieces.
Goldkenn sweets "Swiss Goldbar Milk" 300g — elegant Swiss milk chocolate specked with almonds and crushed hazelnuts creates a tender blend of chocolate and nut flavour – 1 pack.
J. Destrooper biscuit "Belgian Chocolate Thins" 100g — the tastes of white, milk and dark Belgian chocolate combined with the taste of fine caramelised biscuits, creating a tender crispy fun – 1 pack.
All the sweets and drinks are placed in a beautifully decorated gift hamper with a bow decoration on delivery.
Delivery of the order by GLS courier is usually the next working day after the order is picked up (does not apply to Saturdays, Sundays and public holidays).
Orders placed before 13:00 (GMT + 2) will be picked up by GLS courier on the same day.
Orders placed after 13:00 (GMT + 2) will be picked up by GLS courier the following day.
Customers who bought this product also bought:
16 other products in the same category: